It was a vacation visit to Nigeria in 1997 with my family when l visited the library at The University of Ibadan. The campus and the books in the library were in a deplorable state. The sample picture below shows the dusty condition that best describes the situation. I felt that l should do something to improve and change the pathetic service to the students.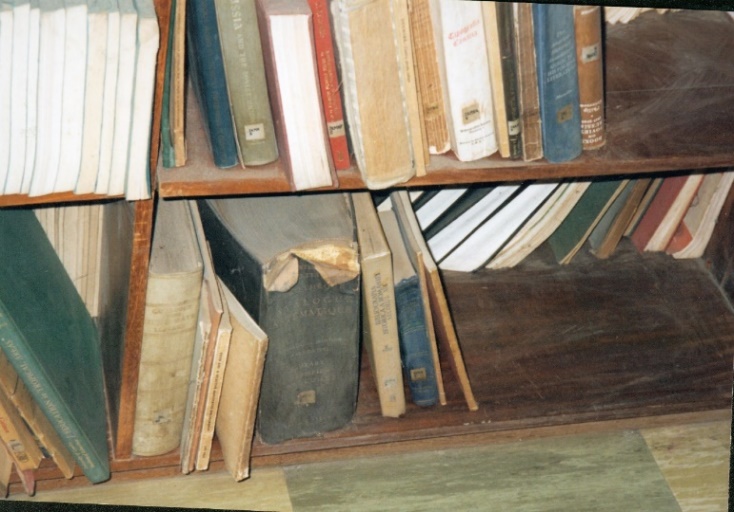 Upon returning to the United States, I made a few phone calls to my friends. Also, I reached out to educational institutions in the State of Florida. At that time, I was still living in a rented property, l had no storage space, and did not have money to mail a box of books to Nigeria. Shipping an ocean freight container to Nigeria was required. There were many hurdles and mountains to climb. As a child of God, I knew I could do allthings through christ who strengthens me. Another problem, was about the storage. How will l store the books, where will l get the strong men to move the books, how will l find the thousands of dollars for the shipment, were the questions that I needed to answer? My wife had just recently finished her Ph.D. without a job. Was l losing your mind to embark on a project
of this magnitude? My family and I wanted to provide amenities for thousands of Secondary Schools and a host of higher institutions, but l did not even have a book shelve in my house. Who did l think was? By this time, I was just 4 years in a professional engineering program with the Florida Department of Transportation.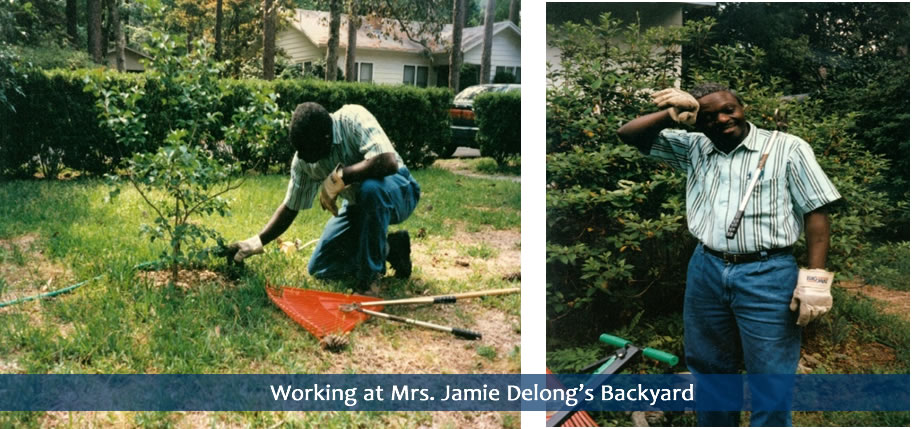 But Jesus Christ fed 5000 men with the boy's lunch that came to His meeting. Jesus is the same yesterday, today and forever more. I knew with God, nothing is impossible. Initially, I contacted Mrs. Lynda Knight, an associate who introduced me to and linked me with the Alachua School Board in Gainesville.
Before long, I found myself standing in front of Alachua County/District School Board of Directors on a Wednesday Monthly Meeting to make a citizen request. From the meeting, the School Board authorized 50 Computers, and numerous books were allocated to Education Opportunities for Nigeria. By prayers, the Holy Spirit led me to call Nigeria Consulate in New York, and I narrated my story to the office. As God will have it on that single call, Mr. Joseph Idashaba, Education attaché to the United States of America, carefully listened to case and then promised to come to Florida. He came to verify my story like Queen Sheba of Ethiopia when she heard about the fame of King Solomon. Please, remember that I did not have the financial capacity to pay for the Storage Trailer and temporarily keep the donations. Ms. Lynda Knight, the late Mr. Bill Alexander, and Mrs. Jamie Delong paid for the monthly rental fees. At that time, our family friend Mrs. Jamie Delong needed to hire a laborer to weed her garden for about $20.00. I volunteered myself and put the money aside for the organization. Nigeria, you are worthy of my widow's mite which was the sling of Shepherd David. That was all I could contribute initially
The day came, and Mr. Joseph Idashabba he spent three days with few of my friends and contacts. During his stay, we held meetings with the Alachua School's Superintendent and Ms. Nancy, who was one of the Board members of Alachua School Board Director. The Medical Librarians of the University of Florida was another supportive team. Resources were provided about improving libraries and getting support from United States. With these promises and validating everything I told him on the phone, he consequently promised to pay for two containers and air lifted 50 computers from Gainesville to New York before shipping them to Nigeria. All the shipments were received by Nigerian University Commission in Lagos. That was our first set of shipment to Nigeria way back in 1994. My personal cost was just $20.00.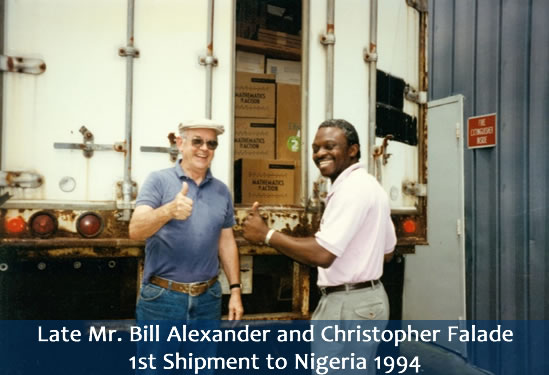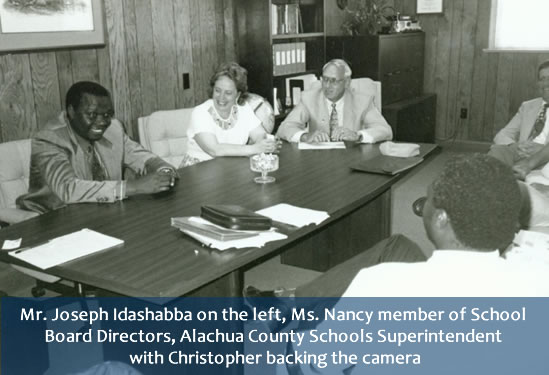 That was the beginning of the book campaign for Nigeria. With each container, the Consulate office donated $500.00 for our effort. Then together with my friends we had enough money to register the organization with the Florida Department of Corporations as a Non-Profit organization.
Now the news concerning the shortage of educational materials in Nigeria began to spread in Florida. It was no longer Gainesville team campaigning for Books, but various set of people reaching out and speaking on behave of Concern Citizens for Nigeria. This name sounded political, so the name was changed to Education Opportunities for Nigeria Inc. (EON Inc.) It's now our team's efforts and not Christopher's. That was when I felt the power of God moving.
---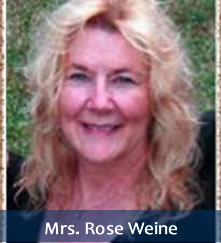 A special case was the story of Mrs. Rose Weiner who spoke with a friend in Kentucky State. The friend again introduced her to the International Books Project in Lexington Kentucky. Two States away from Florida. Another container of books was shipped from there to Nigeria. The team's effort got to the Department of Education in Tallahassee Fl. It was a time when the office was about to empty their warehouse. 50 pallets of books were set aside for our organization
---
Rev. & Prof. Ezekiel Femi Soetan, an ophthalmologist, was another very resourceful contact that our team would like to publicly recognize. Together with his wife, a competent team was set up in the country to represent EON Inc. We met his wife Prof. (Mrs.) Funmi Soetan when she was on a sabbatical leave to the United States at the University of Florida. She heard about EON Inc. The family was instrumental in putting together a team to represent us in Nigeria. That was how Mr. Matthew Alabi a Chemical Engineer, Mr. Ayuk a School Proprietor in Abeokuta, and Mr. Samuel Kolajo an industrial mining engineer. And Mr. Ola became EON's first team of representatives. This team successfully introduced Christopher to Governor Sam Ewang of Ogun State in 1997 who also paid for two container Shipments to Nigeria.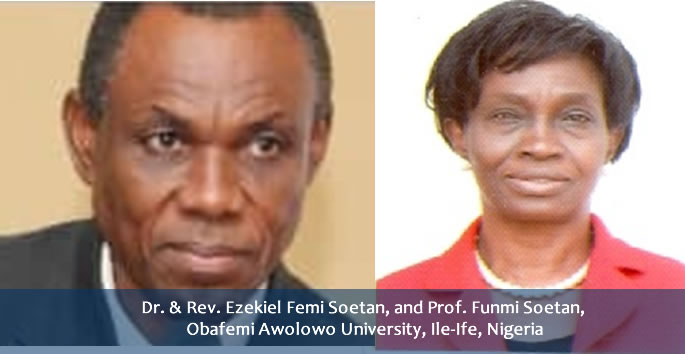 ---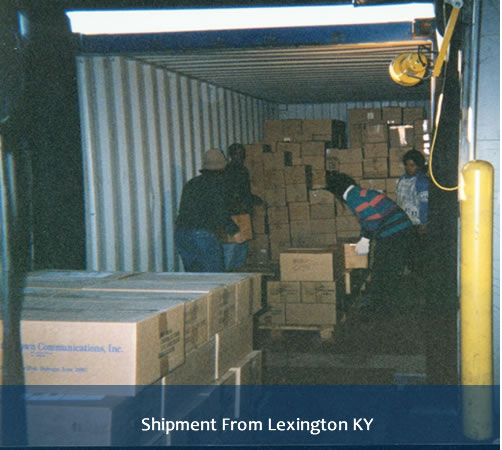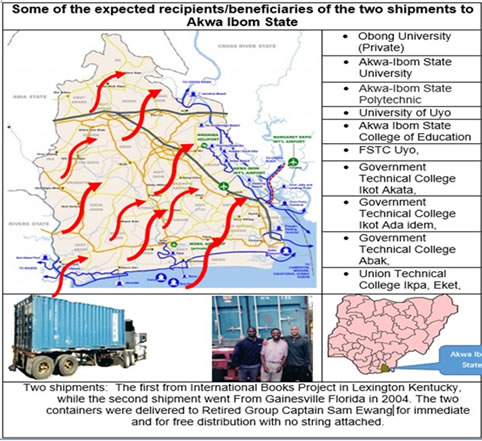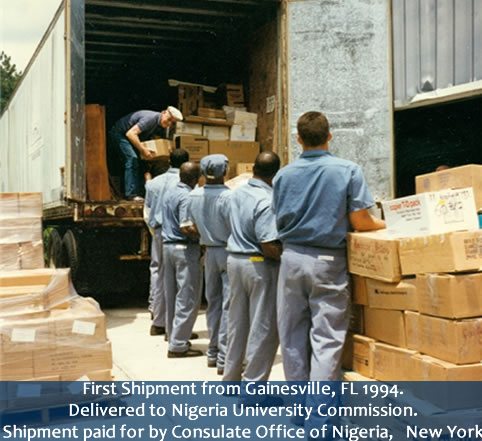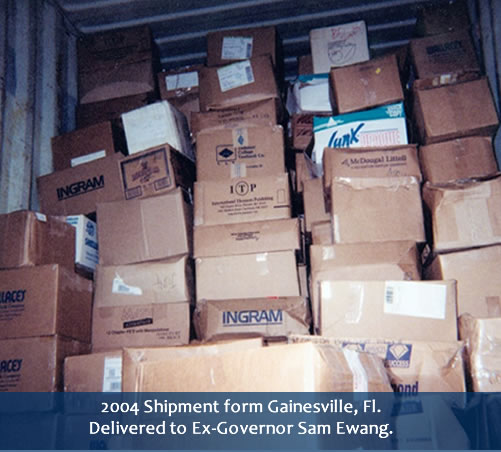 ---
What Social Classes Owe to Each Other [1883] – Every man and woman in society has one big duty. That is, to take care of his or her own self. This is a social duty. For, fortunately, the matter stands so that the duty of making the best on one's self individually is not a separate thing from the duty of filling one's place in society, but the two are one, and the latter is accomplished when the former is done. — William Graham Sumner,
Accomplishments
• 1993 – 2000: Donated college level books to visiting professors from Nigeria.
• 1994: 50 used computers donated by the Alachua County School Board delivered to Nigeria.
• 1994: 20 ft. Ocean freight container of high school textbooks donated by the Alachua County School Board was shipped to Nigeria from Gainesville FL USA.
• 2000: 20 ft. Ocean freight container by International Books Projects in Lexington Kentucky and shipped to Akwa Ibom State, Nigeria from Lexington, Kentucky.
• 2004: 20 ft. Ocean freight container from Gainesville community and shipped to Akwa Ibom State, Nigeria from Gainesville, Florida.
• 2007: Offer Scholarship to one student in Nigeria. Owo Polytechnic ($100.00)
• 2009: University of Ife, Offer two Scholarships to two University Students.($500.00 each)
• 2009: Library Proposal to Ekiti State and Shagamu Communities in Nigeria
Colleges and Universities that received our Support
• Rufus Giwa Polytechnic, Owo, Ondo State. 2007
• Obafemi Awolowo University, Ile-Ife, Osun State.2009
• Akwa Ibom State.
• 2009 ABU, Zaria, Kaduna State. 2009
• Books donation, a collaborative effort with an elementary school in Gainesville, Florida. Invisible Children of Sudan
• 2015 Federal University of Technology, Owerri, Imo State.2015
• 2016 Federal University of Technology, Minna, Niger State.2016
• 2017 Federal University of Technology, Minna, Niger State.2017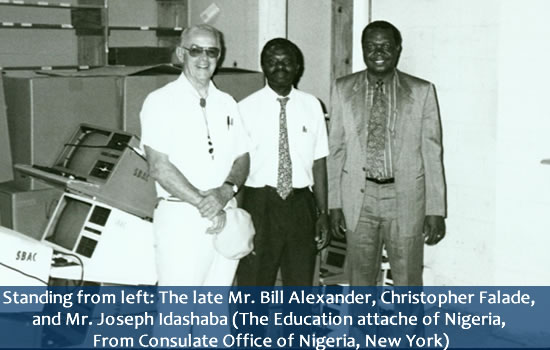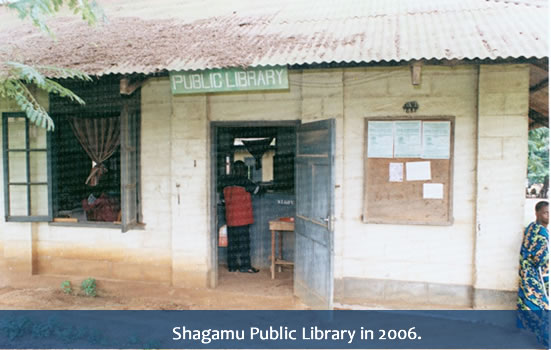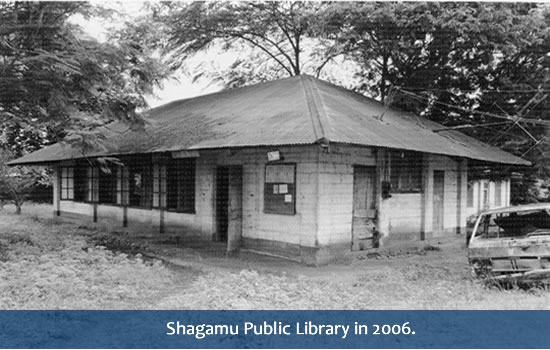 ---
Below you will see what EON submitted to the State government in three political generations from 2006 to 2022. Christopher spoke directly to a sitting governor to work out a collaborating plan. Additionally, EON made postcards and calendars for promotion and had an architect give us the plan below for the new library. The plan was for every city with a Post Office to have a minimum of one library which in turn is connected to the State Library Headquarters. This plan again was to be duplicated in every State in Nigeria. Following this would be the connection of all the Thirty-Six States Headquarter Libraries to be reconnected electronically to give room for the interlibrary Loan Program. Finally, access to information resources will be made available to the public from the remote towns to the National Library in Abuja.
My experience with interlibrary loan program in United State.
Everyone in my family has a library card to benefit from the many services provided by the libraries in my community. I took a step further by joining and using the interlibrary loan program which gave me access to all the libraries in the State of Florida. I had a personal practice of visiting libraries whenever I was out of town on a business trip related to my job at the Florida Department of Transportation. This gave me opportunities to take various self-improvement classes.
We have libraries spread conveniently across the City of Gainesville, Florida. There was a particular occasion when the book that I needed was not available in the whole State of Florida with five hundred and fifty buildings of public libraries (550), neither was it available in the State of Georgia. But there was a program in place whereby the Book was made available to me. It came directly to my desk just by making the request online. You will ask me how? Let me explain this to you. Just sitting in my office, I had access to all the books in all the libraries that are connected into the system. Anyone registered with only one library can borrow books from any State that had such a partnership. In my case, the book came from North Carolina. Once I finished using the material, I put it in the mail. Postage was paid for by the library. It cost me nothing. Setting up a grid of computers network in the Cities, Districts, States, and the Nation will provide crucial resources for businesses, farmers, industrialists, and students. How many jobs will be created with this single plan?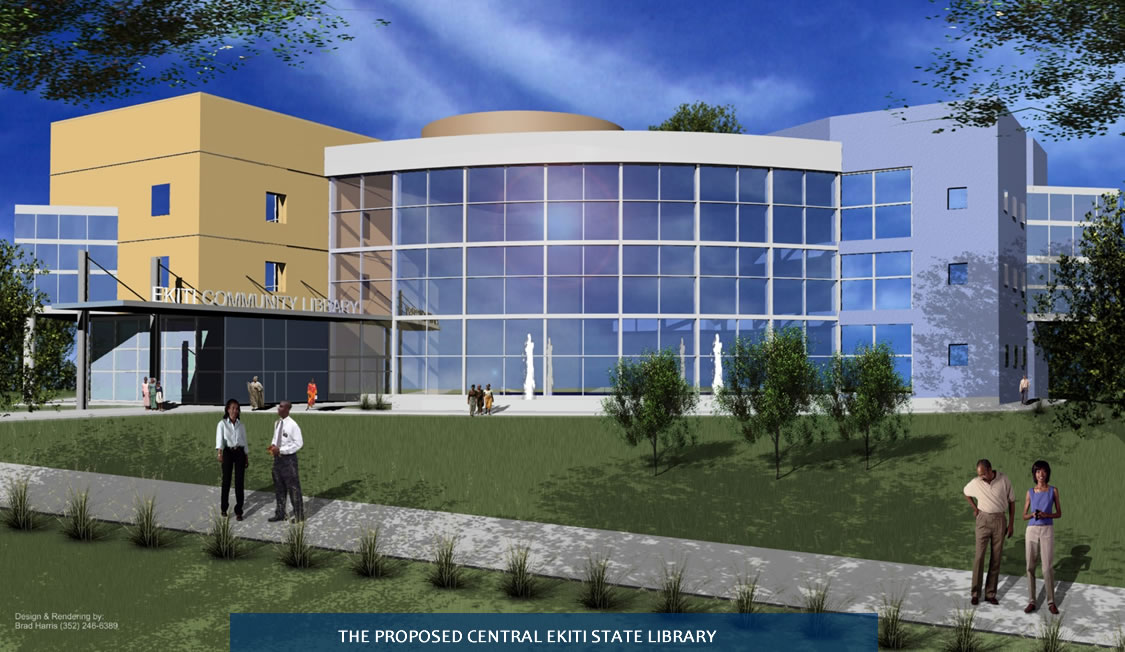 Various Level Of The Proposed Library
---