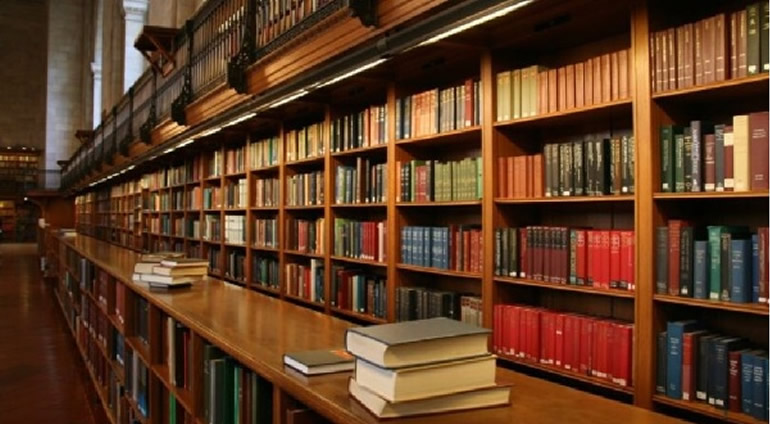 The Importance OF Public Libraries
A pubic library may be regarded as a community institution where any person can obtain free access to the recorded history, learning, and knowledge of mankind. As Archibald MacLeish aptly said, "Libraries owe an affirmative obligation to the people." The contributions of public libraries to our democracy, our formal education, our lifelong learning, and our information-driven society are numerous to list. This write-up helps put into words some of the social, economic, cultural, recreational, and educational benefits of the public libraries. The new electronic age makes the public libraries more important to the progress of the United States in the 21st Century. Areas of impact generally include the following:
Education
The public library is often called "the people's university" because it is available to all, regardless of age, skill level, or ability to pay. School children depend on the public library for books and materials that supplement those of the school library and for library access when school libraries are closed. Some libraries offer homework help and other student services in addition to supplementary resources.
Information
The public library contains resources to answer most questions and can provide answers to such diverse inquiries as:
Who is the governor of Georgia?
How do I get chewing gum out of upholstery?
What is the current literacy rate in our county?
What is the address of my U. S. Senator?
Genealogists use local and family history collections, and some public libraries serve as the repository for preserving the area's local history and heritage. Information staff members help individuals find answers by showing them how to use reference books or how to narrow and refine their Internet searches to get authoritative, relevant information.
Lifelong Learning
Public libraries accompany individuals from childhood to the grave. They are essential for the development of language skills in preschool children. Many parents cannot afford to buy books for their children, and in any case, could not supply the extensive and varied collection that the library offers. Often, the library provides special story programs for young children that foster a love of reading and learning from an early age. People of all ages can pursue self-directed learning at public libraries. Library staff members can help individuals plan a program of study in an area of interest—for example, to learn backyard astronomy, read the great works of literature, or become an expert gardener.
Recreation
From popular movies to "beach reads" to craft books, libraries offer a wealth of opportunities for recreational reading, viewing, and listening. School-age children often rely on the public library for their leisure reading, because the collections and services of school libraries are by definition curriculum-oriented. Public library recreational offerings may also include special programs, author visits, movie nights, and other opportunities.
---
Libraries are the memory of mankind, the storehouse that contains all which is known and has been thought. Were some holocaust to destroy all intellectual institutions except libraries, all could be re-created. But if the libraries were destroyed, all other institutions in the world could not re-create them. –James Thomas Flexner From the Forward in "For The People Fighting for Public Libraries" Whitney North Seymour, Jr. And Elizabeth N. Layne
Impact of Library Resources Helped